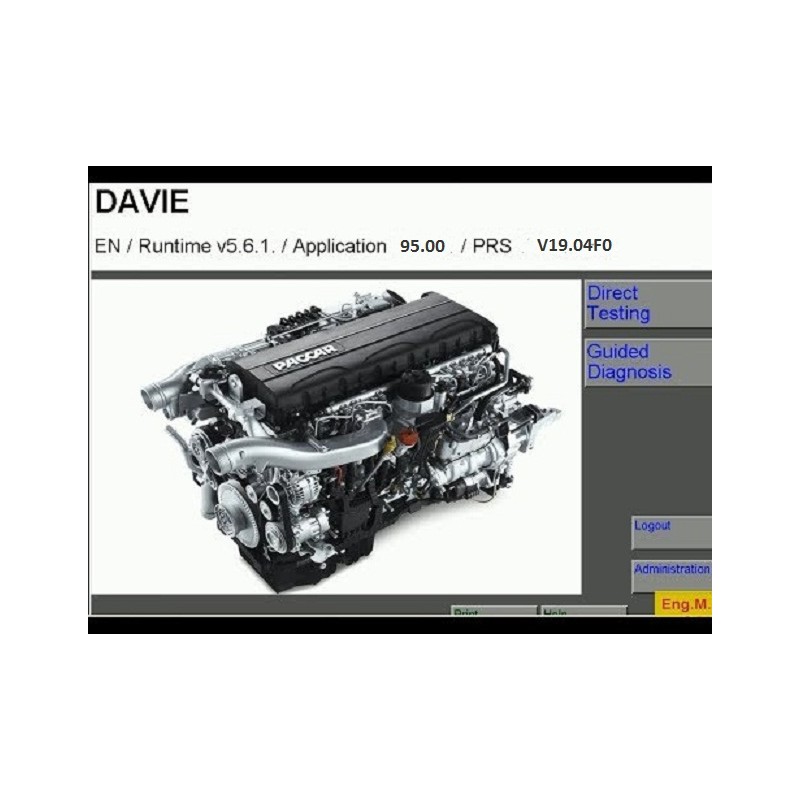  
DAF Davie Runtime V5.6.1 + AppData V95.00 + PRS v.19.04.F0 +DevTool
DAF Davie Runtime V5.6.1 + Application Data V95.00 + PRSubset V19.04.F0 En + Crack + Manual + Daf DevKit + Daf Developer Tool
PC Unlock
The information base on diagnostics and repair of vehicles DAF, contains a description of technology of repair, auto maintenance, diagnosis of various vehicle systems.
Software features DAF DEVIK + Video Manual
Adblue OFF: Allows you to disable SCR system on trucks DAF.
Power: Changing the engine curve that enhances vehicle performance and reduce fuel consumption, horse power increase.
DAF DAVIE DevTool Features:
Passwords for programming Crashed Units and New Units.
Supported old/new calculation types of passwords for programming.
Retreive Customer Password for PCI and PMCI2 units.
Get password for programming V-MAX (speed limit).
Enable/Disable EOL (End Of Line) mode.
Supported old/new passwords to login into Service Level for more rights in DAVIE.
No customer reviews for the moment.