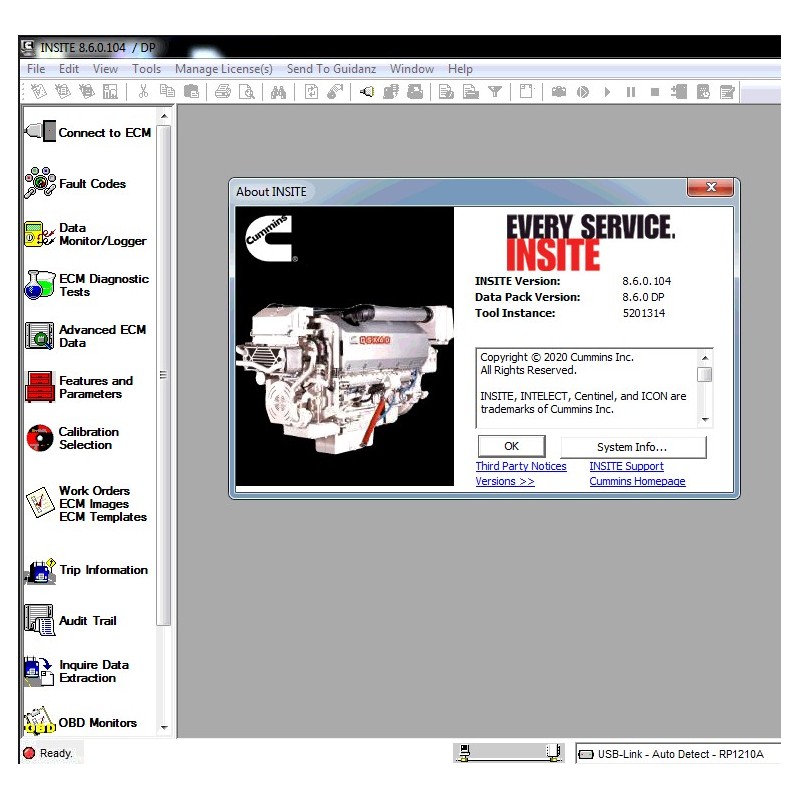  
Cummings Incite 8.6.0 + Fleet count + Zapit password
Cummings Incite 8.6.0 + Fleet count + Zapit password + Loader
PC Unlock
Cummins Insite 8.6.0 electronic service tool will be launched, which is very clean and virus-free! It works completely differently from other versions, but uses zapit and fleet numbers, which are automatically updated.
Languages: Chinese, Czech, German, Danish, English, Finnish, French, Dutch, Greek, Hungarian, Indonesian, Italian, Japanese, Korean, Norwegian, Polish, Portuguese, Romanian, Russian, Spanish, Swedish, Turkish.
This version is the latest version: version with password clearing, version with zappits, version with fleet number
No customer reviews for the moment.