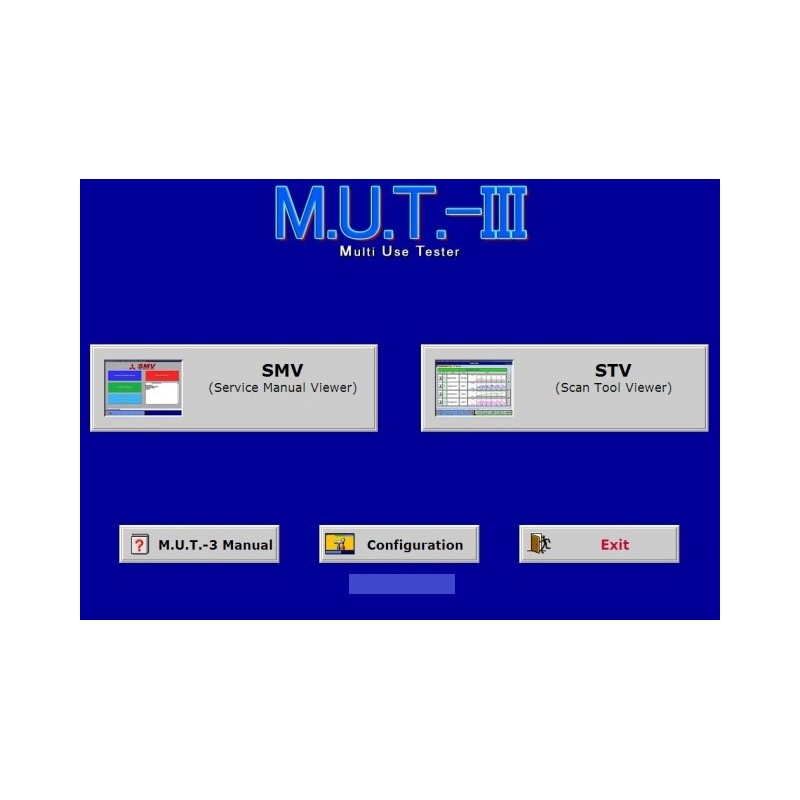  
Mitsubishi MUT-III 2020
Mitsubishi MUT-III 2020
Original software for diagnostics of Mitsubishi cars.
It only works with its own equipment-VCI.
Releases:
PRE 20011-00, PRE20031-00
Additional information:
Releases of MUT-III 2016
Releases of MUT-III 2017
MUT-III releases 2018
MUT-III releases 2019
Year / Release Date: 2020
Version: PRE 20011-00, PRE20031-00
System requirements: Windows 2000, Windows XP, Windows 7; own hardware (VCI)
Interface language: multilingual (Russian is present)
Tablet: not required
No customer reviews for the moment.