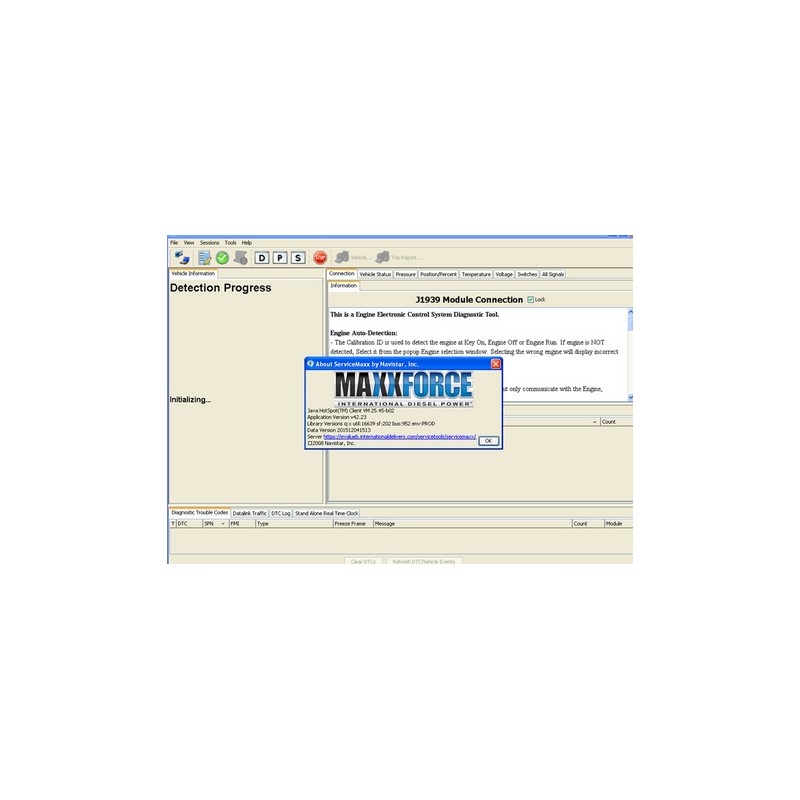  
Navistar SERVICEMAXX J1939 + J1708
Navistar SERVICEMAXX J1939 + J1708 (Pro-Lite-CAT Edition)  + KG
The Navistar SERVICEMAXX application is a fully-featured PC application designed to meet the wide range of diagnostic challenges you face when servicing a mixed truck fleet. Coverage includes all International electronic engine systems, allowing you to run special tests, change parameters, and view and graph engine data. This is the top-of-the-line tool for fleets.
Requirements:
- O.S.: Windows XP; Windows Vista; Windows 7; Windows 8
- CPU: Pentium/Athlon 1.8 GHz or higher
- RAM: 512 MB of system memory
- Hard Drive: 200 MB of available space
- CD-ROM
No customer reviews for the moment.